About Stoddard Builders, LLC
Stoddard Builders, LLC is a full-service construction company with deep roots in the Southern Tier of New York. We pride ourselves on our extensive experience, expertise, quality of craftmanship and unbeatable customer service.
Our Promise
Regardless of the project size, our service model extends from the first handshake through to the client–approved finished project. 
Our Customers
Customers are treated as family. Not only do you receive quality craftsmanship, but we strive for long lasting relationships with our customers.
Safety. Quality. Service.
That's Stoddard Builders.
Meet Kurt Stoddard
At a young age I had the privilege of learning from my dad and grandfather the joy of building. Their passion for quality work, organized tools and finding solutions were instilled in me as the undeniable "tools of the trade". I was always looking for opportunities to put my budding talent to work. From building a chicken coop, to a pole barn, to eventually helping my dad build a house, the passion for remodeling and building was pumping through my veins and fueling the passion for one day owning my own business.
After years of working with a prominent construction management and general construction firm, I decided to branch out on my own. All the experience I gained from working on university projects and large commercial jobs gave me the hands-on expertise to make sure your project is on time and on budget.
Since 2014 I've had the privilege of running my own business based in Vestal, NY where my team and I service the Greater Binghamton area of New York.
I'm grateful for the opportunity to do what I love, while bringing your dreams to reality. Thank you for the privilege of working with you.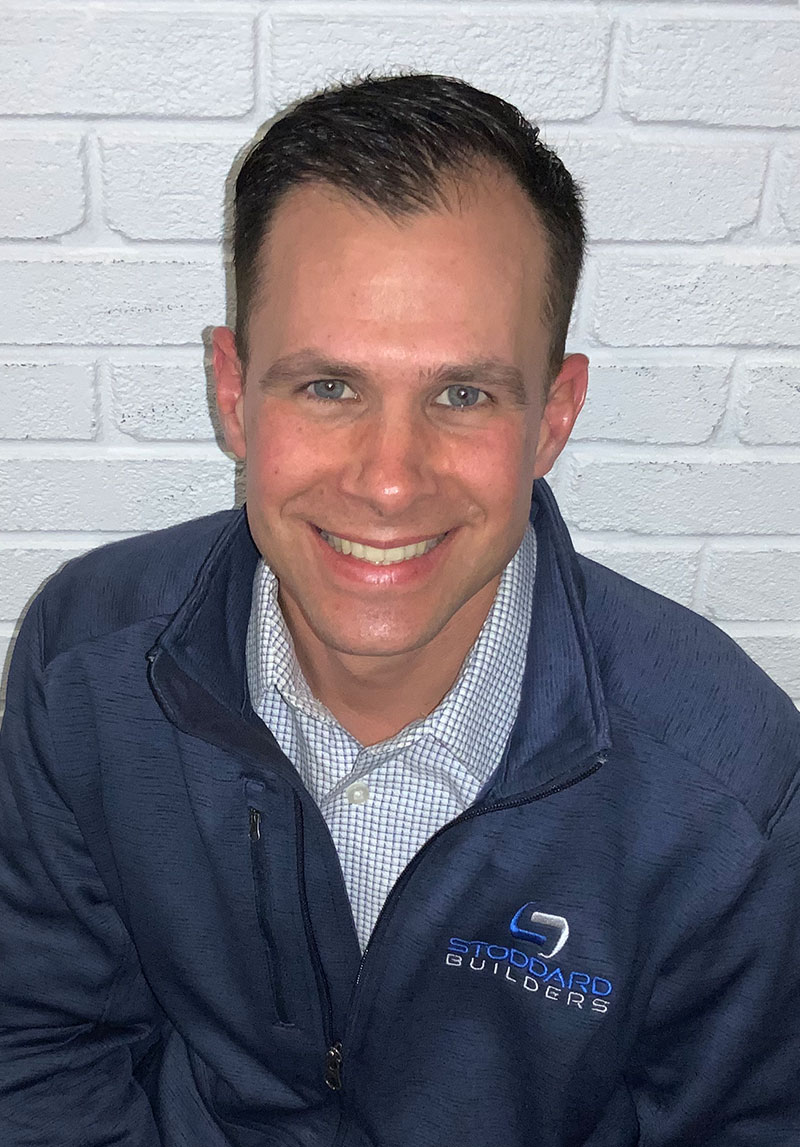 We Are A Builder
We make your dream project, 
remodel or new build a reality.
PO Box 298 • Vestal, NY 13850
info@stoddardbuilders.com